Panditji Booking – Book Panditji Online.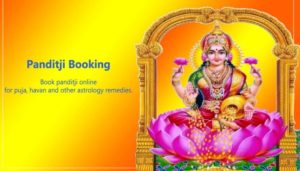 Panditji Booking
Why Puja
Pooja is a chemical verb; it reduces the unit of measurement of PH value of liquidation of the nature inside the temple! It affects the PH value of the person!  This is an ionic process, which changes physiological chemistry; this action has the effect to cure diseases! This is done by medicines too,  This is the same in the temples, the summit in the temple, by colliding on the surface within the summit, the energy, the sound waves fall on the person, The propagated waves are also brilliant for the human being to maintain the frequency of the body.
The body gradually adjusts to the inner atmosphere of the temple, and in this way, infinite happiness is experienced!
Puja also important for remedy of your all personal, professional and other problems. In Sanatan Dharam, puja is the way to treat your soul by holy mantra and other processes.
Why Panditji Booking
The Panditji Booking provides all type of puja at your home, office, temple or all type of holy places. We provide the best Panditji for Ganesh Puja, Lakshmi Puja, Satyanarayan Katha with Havan, Mahamrityunjay Anusthan and Jaap, Durga Puja, Bhagwat Katha, Griha Pravesh Puja, Bhumi Pujan, Vastu Shanti Puja, Shrawan Shivratri Pujan,Griha Shanti Puja, Rudra Abhishek with Namak Chamak, Maha Shivratri Puja, Laghu Rudra Puja, Shiv Puja, Ram Navmi Puja Havan, Navchandi  Yagg, Kaali Puja, Saraswati Puja Havan, Maata ki Chauwki and Jagran, Ram Katha, Hanuman Chalisha Paath, Shiv Mahapuran Katha, Sundar Kand Path, Shatchandi Maha Yagg, Baglamukhi Jaap, Dhanteras Puja, Puja for Diwali, Ganesh Pujan, Puja for Janmasthmi, Kuber Pujan, Tulsi vivah, Puja for Basant Panchmi, BHajan Shandhya, Vishnu Shastra Naam Path, Goverdhan Puja, Shani jaap, Engagement Puja , Mul Shanti Paath, Marriage Puja, Mangal dosh nivaran puja, Rahu ketu jaap, Ganpati home, Mangal ka jaap, Prit dosh nivaran, Shani dosh nivaran, Bhajan Sandhya, all other types puja or havans. We also provide astrology remedy services to solve your all personal, professional, family, love, business and other problems.
Our Panditji Shri Deepak Sharma and Shri  Sandeep Sharma who has Passed out from Samahidham Gurukul, Ujjain and Vrindavan in Yajurved Sahitya.  working in this organization from last 20 years. They have done more than 5000 pujas and havan successfully. Our Astrology guru Acharya Parmanand is PHD from Nalanda university from 1986. He have awarded so many times for best astrologer in Delhi/NCR.
Book Panditji Booking for your puja, astrology services and other religious services.
We provide the best Panditji for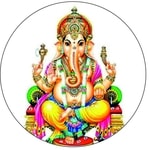 Ganesh Puja @2100/-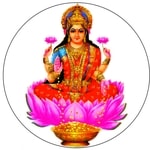 Lakshmi Puja @2100/-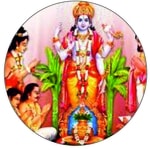 Satyanarayan Katha with Havan @3100/-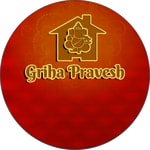 Griha Pravesh Puja @2100/-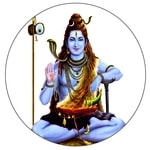 Maha Shivratri Puja @2100/-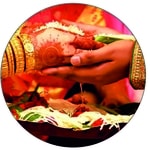 Vivah Puja @5100/-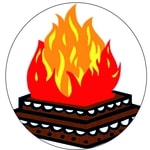 Havan @2100/-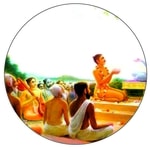 Griha Shanti Puja @3100/-
Other Puja
Mahamrityunjay Anusthan and Jaap
Durga Puja
Bhagwat Katha
Bhumi Pujan
Vastu Shanti Puja
Shrawan Shivratri Pujan
Rudra Abhishek with Namak Chamak
Laghu Rudra Puja
Shiv Puja
Ram Navmi Puja Havan
Navchandi  Yagg
Kaali Puja
Saraswati Puja Havan
Maata ki Chauwki and Jagran
Ram Katha
Hanuman Chalisha Paath
Shiv Mahapuran Katha
Sundar Kand Path
Shatchandi Maha Yagg
Baglamukhi Jaap
Dhanteras Puja
Puja for Diwali
Ganesh Pujan
Puja for Janmasthmi
Kuber Pujan
Tulsi vivah
Puja for Basant Panchmi
BHajan Shandhya
Vishnu Shastra Naam Path
Goverdhan Puja
Shani jaap
Engagement Puja
Mul Shanti Paath
Marriage Puja
Mangal dosh nivaran puja
Rahu ketu jaap
Ganpati home
Mangal ka jaap
Prit dosh nivaran
Shani dosh nivaran
Bhajan Sandhya